Is your BMW above 4 years? If so, BMW Value Service offers you the ideal solution for the safety and value retention of your BMW. Each available package comes with attractive all-inclusive prices, up-to-date service know-how and price savings of up to 25% on selected Original BMW Parts and accessories. Take advantage of attractive conditions and that pleasant feeling of knowing your BMW is in the best possible hands. #whateverhappens

Read more
YOUR EXCLUSIVE BMW VALUE SERVICE BENEFITS.
01

Attractive price savings of up to 25% on selected parts and accessories for models aged 4 years and older.

02

Highest level of service quality thanks to BMW certified specialist and latest repair tools and technologies.

03

Long-term value retention of your BMW.

04

Use of Original BMW Parts with 2-year warranty.

05

Tailored to every need and BMW model.
WHAT IS BMW VALUE SERVICE?
BMW Value Service is an exclusive offer for BMW models above 4 years. Whether you need an oil change, brake service of vehicle check: our attractive prices include the service time as well as all required Original BMW Parts.

Read more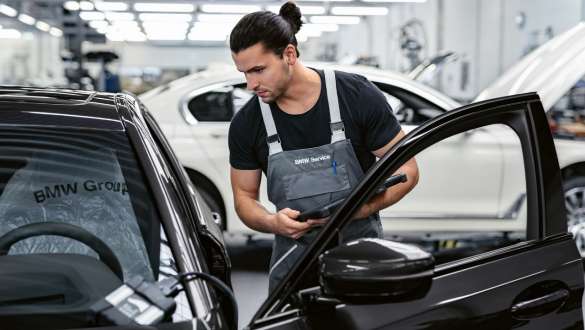 VEHICLE CHECK.
With our innovative diagnostic and programming technologies we check important functions of your BMW and remedy any age-related defects immediately – a key factor in ensuring that your vehicle remains safe and retains its value.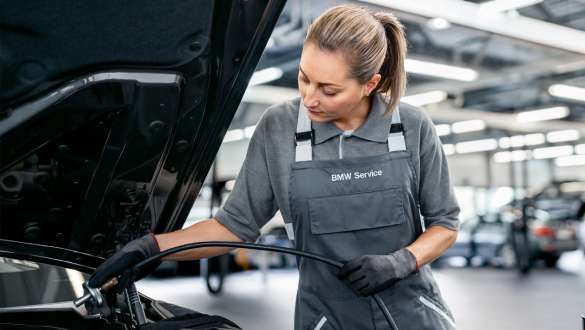 WEAR & TEAR.
Even high-quality parts wear out over time. This is why we check brakes, microfilters and wiper blades for you – and replace them, if necessary, exclusively with Original BMW Parts.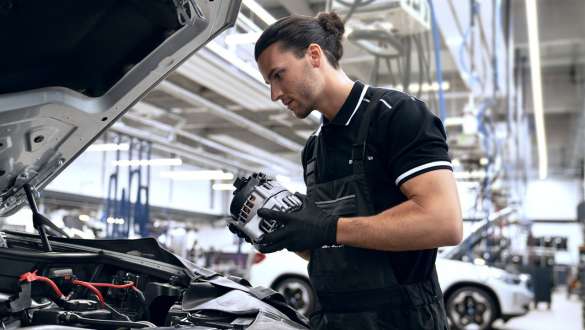 VALUE REPAIR.
In the case of BMW models aged 4 years or older we use carefully remanufactured Original BMW Parts that are subject to exactly the same BMW quality requirements as new parts. With our Value Repair Service, we make sure that repairs remain sustainable and attractively priced for you.
Vehicle check in detail

Wear & Tear in detail

Value Repair in detail
IS BMW VALUE SERVICE AVAILABLE FOR MY BMW MODEL?
BMW Value Service is available for BMW models above 4 years of age from first registration date.

Read more
BMW VALUE SERVICE: THE MOST IMPORTANT QUESTIONS AND ANSWERS.
What is BMW Value Service?

Why is it important that the BMW Value Service packages use Original BMW Parts rather than generic parts?